Come join us and have a seat! We will have limited inside and patio seating in addition to delivery and to go orders.
Thank you for your support through these challenging times. Please help us continue to practice social distancing and use of PPE. We are committed to serving our community and keeping us all safe while also enjoying a great meal!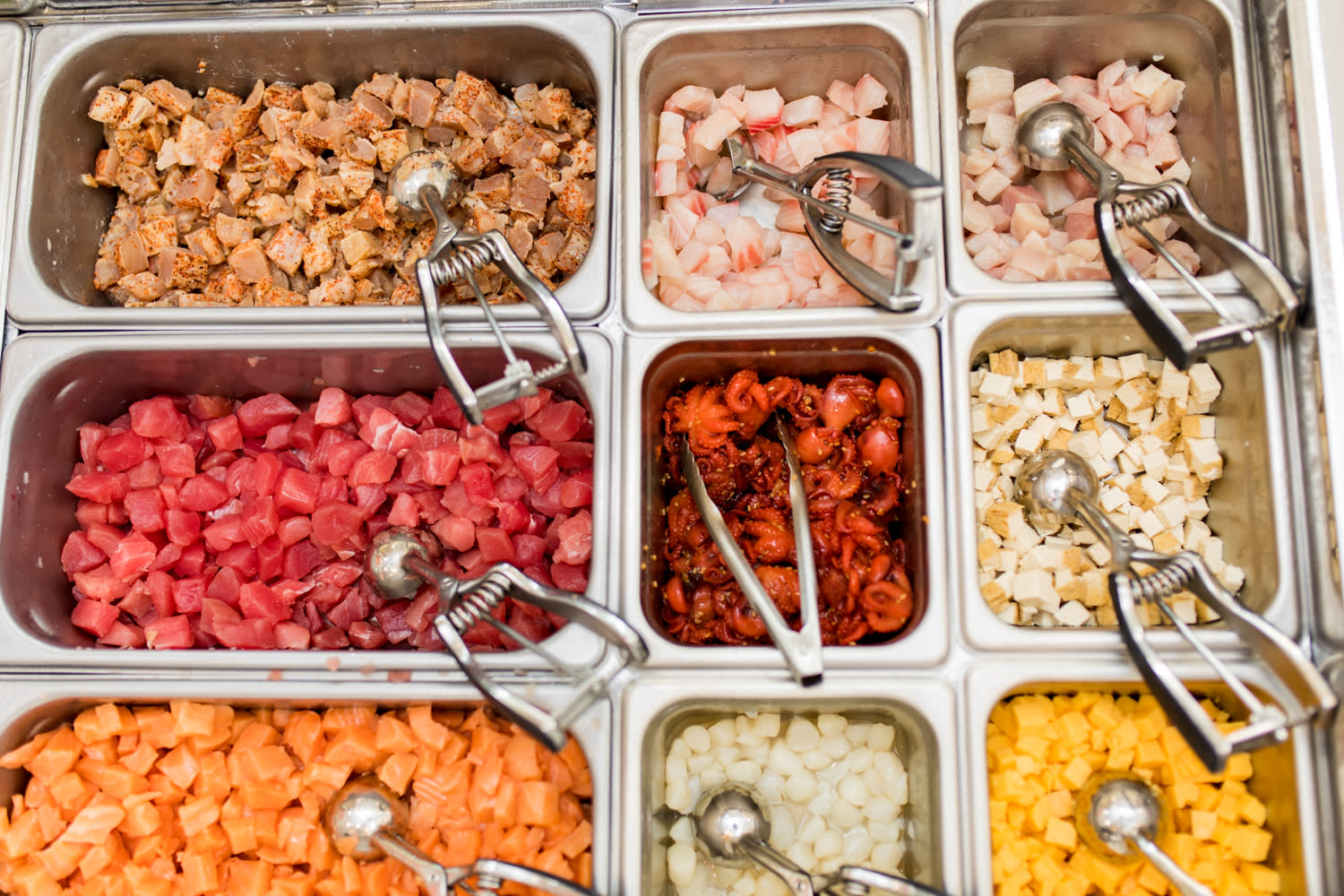 Fuel your body
Our mouthwatering bowls packed with over 15 protein options including salmon, tuna, scallops, tofu with unlimited veggies and an impressive variety of toppings included. And don't forget the free multiple crunch options!
Build a bowl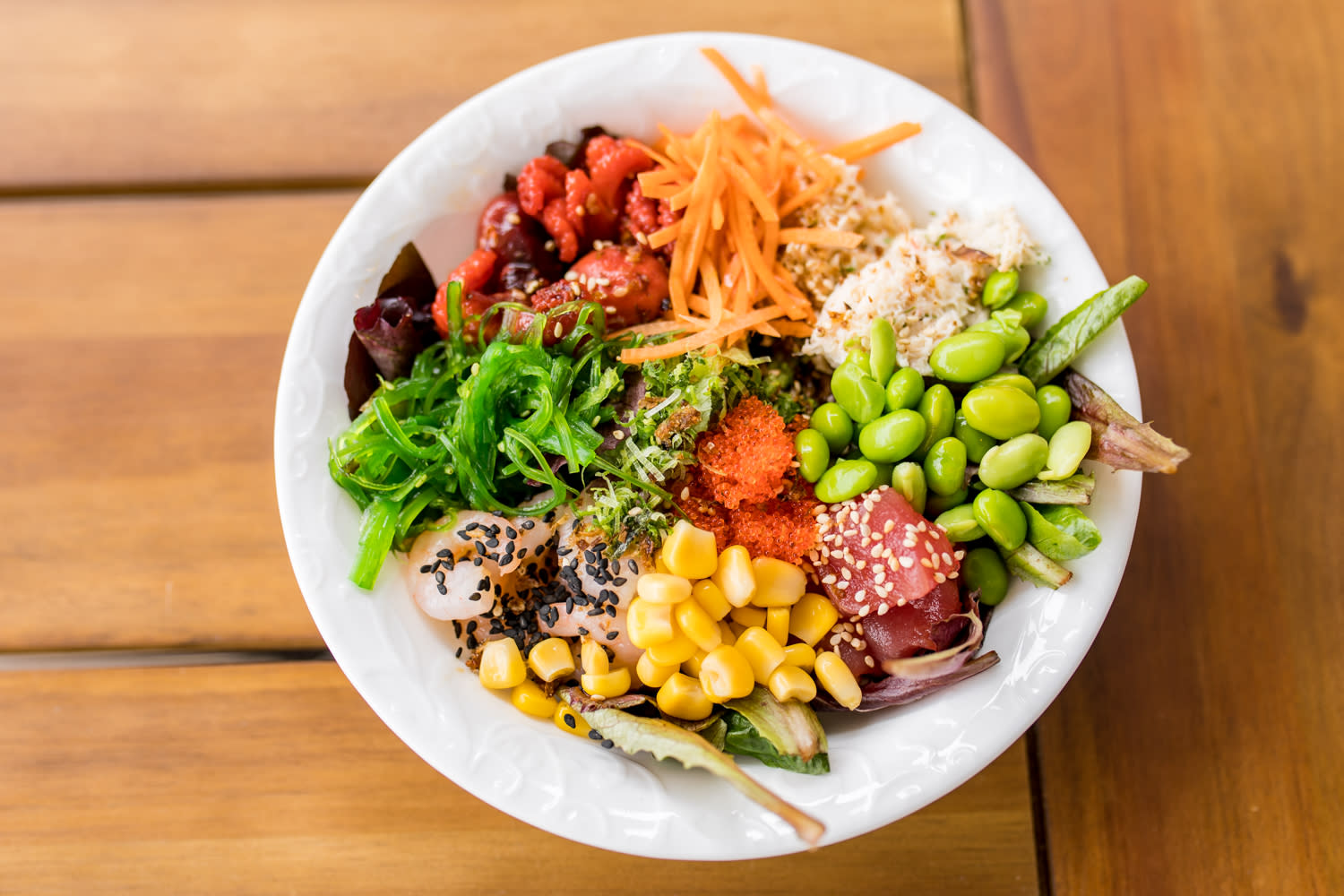 Treat yourself
Our tempting lean protein selection make healthy meals impossible to resist. We have vegetarian bowls and almost all our bowls are gluten free! Not down with raw? We have cooked options including a baked poke bowl, tempura shrimp and seared salmon made to order!
See The Menu